Since the good old days of the LL Session and Session+, Liquid Logic has focused on designs for the park 'n play market. They have been so successful that it often seems that LL have taken over the market.
The Hoss is a departure from the park ' n play side of the sport and aims it sights quite clearly on the river runners amongst you.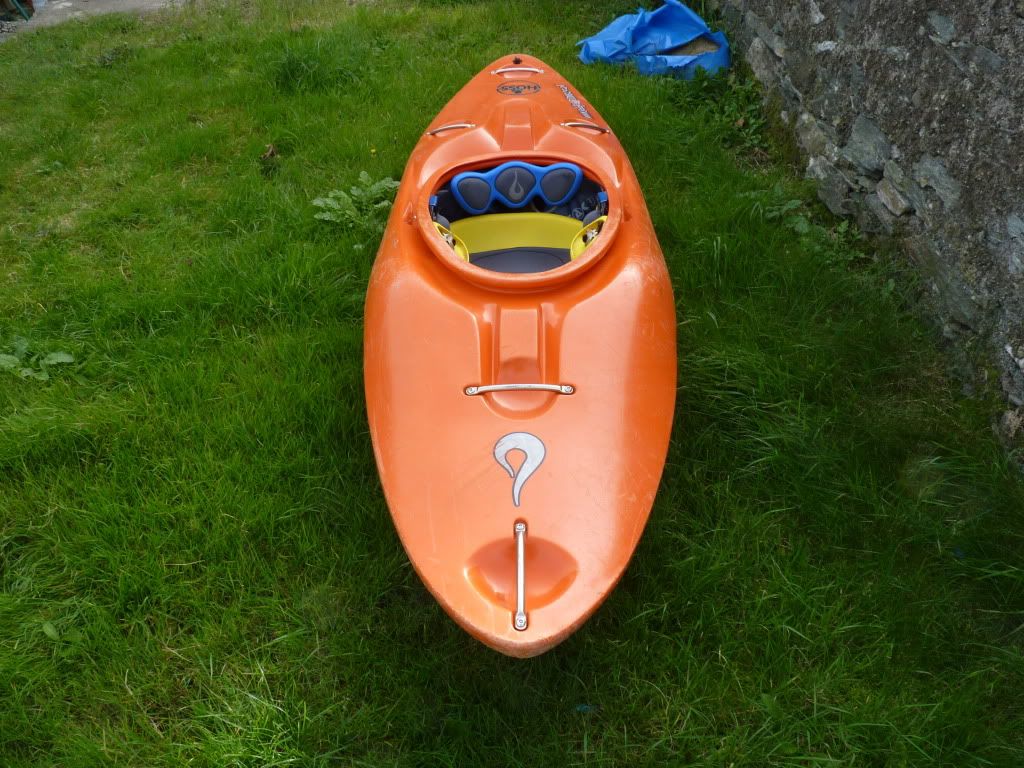 The Hoss is 7 feet, 10 inches long and has a volume of 70 gallons (US). All in all this makes the Hoss a comfy boat with plenty of foot room for my size 10 feet (UK). As with all of there other boats Liquid Logic provides a fairly comprehensive outfitting kit that includes an array of pads. Just a little bit of time and care is needed and the boat is ready to go.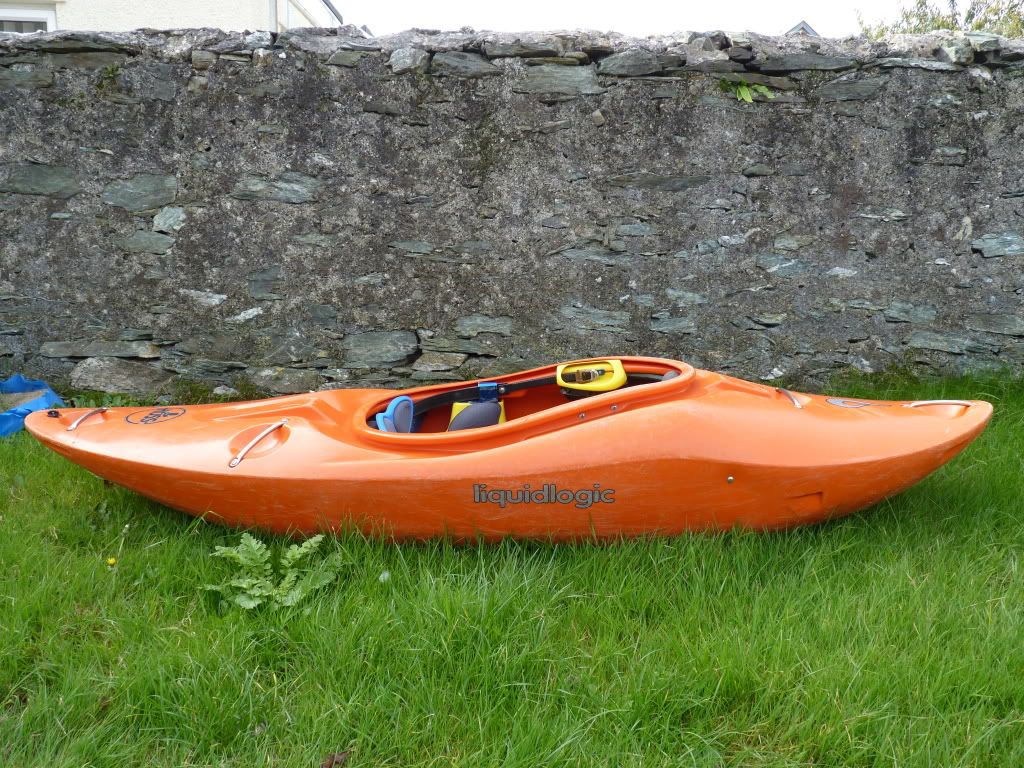 On a safety note the Hoss is easy to exit, it also comes with grab bars made by Black Diamond – they are extremely well though out and well placed. Its great that LL have brought in experts from the climbing world to help push boat design/outfitting that little bit further. This is something that should certainly be encouraged.
Out on a grade III/IV run the Hoss handled very well and was impeccably well behaved. The large volume inspires confidence! Yet when I wanted to let loose on a steep wave it delivered the goods. Carving was good and the hull loose enough for a spin or two at this point it reminded me very much of the LL Airhead. Despite its relatively short length forward speed was OK and I found that punching through stoppers proved to be easy and catching tight eddies the same – so a big thumbs up there.
The Hoss is certainly another step in the development of kayaks and I believe that the it will appeal to many paddlers out there. It provides a good platform from which to learn, progress and even instruct. It will also prove to be a great big water boat, this I have no doubt. So it looks like LL have come of age, producing a fine river runner to sit along side its p 'n p stable mates.
If your in the market for a new river runner this year prehaps you may want to consider the Hoss. Well worth a demo at least.